When it comes to finding the right memory care facility for your loved one, there are many factors that you need to consider. The first step is to do some research on the different types of memory care facilities that are available. There are assisted living facilities, nursing homes, memory care homes, and even specialized centers for dementia patients.
However, before you make a decision on which facility is best for your loved one, it is important to evaluate the different services and amenities offered by each care home. 
It is also important to find out about the staff members and how they interact with residents at each facility. You want a staff that will be attentive and caring towards your loved ones when they need it most.
You should visit the facilities and speak with people who have relatives or friends living there. You can also talk to family members about what they liked and their experience at each facility.
What is Memory Care?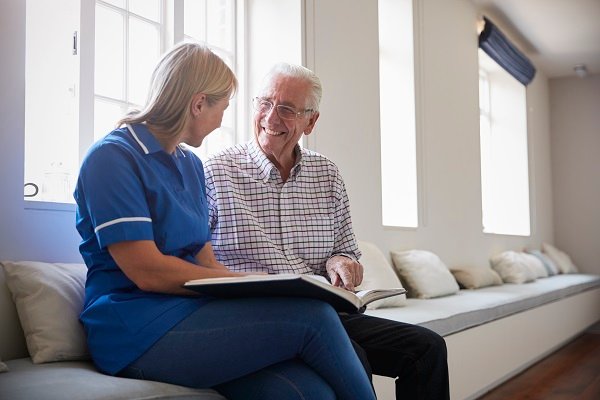 Memory care is a type of residential care designed to provide care and support for people with dementia and Alzheimer's disease.
Memory Care Providers are the people who work in Memory Care facilities. They are trained professionals who specialize in memory care, working with people with dementia and Alzheimer's disease. They help the residents to maintain their cognitive health and independence as long as possible.
Memory Care Providers are responsible for providing the necessary support and services that enable residents to live safely at home or in a residential setting while maintaining their quality of life. They provide an array of services.
Memory care is a form of residential care that provides routine, structured care and activities for people with dementia and other related conditions. 
Memory care services provide socialization, individualized care plans, occupational therapy, physical therapy, home health services, and support services.
Top 10 Questions to Ask When Choosing a Memory Care Facility
When choosing a memory care facility, certain things you should take into consideration, ranging from a service location to its staff. This FAQ will help you answer the question- what questions should you ask when you choose memory care home for your loved one:
What are the daily activities at this facility?

What is the food like? 

What are the activities and therapies?

How does the facility handle incontinence, bowel care, and hygiene?

How do the facility handle medications and medical equipment?

Does the facility have a ratio of staff to residents? 

What are the qualifications of the staff? 

What is the facility's orientation process for new residents? 

What are the requirements for admission to the services?

Where is the service located?
When Searching Memory Care Facility You Need to Look For: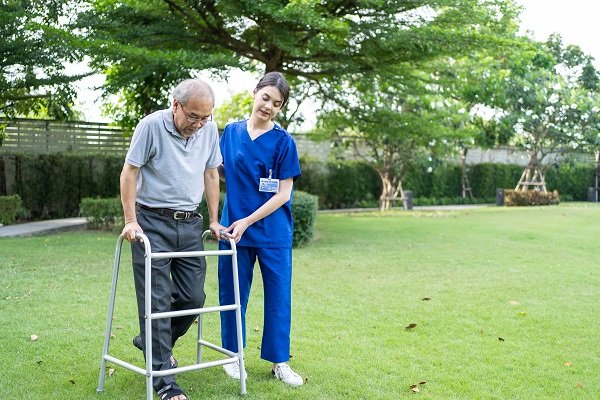 1. Location 
For people with Alzheimer's disease, memory care services can be a necessary place for those who need assistance with daily living. Care plans are usually centered around one's needs, like bathing and personal care. 
However, the location is an important factor needed to be considered when finding a memory care service that fits your needs. While there are many types of memory care facilities from retirement communities to nursing homes, some are better suited to specific locations. 
Some areas that might require a memory care service are rural locations without public transportation, Some areas with public transportation might be too congested for someone with Alzheimer's disease to navigate safely. In these cases, it is important to inquire about the location before choosing alzheimer's care Mckinney service.
2. Staff
When looking for the best memory care facility, staff consider various factors such as the facility's reputation, location, and amenities. The process of choosing a memory care service is an involved one that requires research and consultation with trusted sources.
Memory care is a type of senior living facility in which individuals with memory loss or dementia are full time. There are many responsibilities that come with the job and considering your staff is vital to the success of your business.
Finding a good care facility for your loved one can be difficult. Before selecting a memory care service, you should consider your loved one's particular needs and the frequency of visitation. It is also important to research the staff in the facility and what their qualifications are.
3. Activities 
One of the most important things you should consider when making this decision is what activities your loved one enjoys doing and keeping them engaged in these activities during their stay.
The other important factor in their mental health status is primarily how they are coping with loss. Memory care homes in Frisco TX offer a safe and comfortable place for seniors to live. The activities they offer can help seniors stay mentally engaged and active.
4. Amenities
Caregiving is a difficult job that requires a lot of time and energy. But, there are some perks that come with the job. With no family around to help, staff from care homes have to find new ways to spend their time. Compared to other options, many more amenities come with a memory care service. This includes a gym, swimming pool, and game room. The prices for these types of services can vary depending on the size of the room and how many amenities it offers.
Memory care centers offer a variety of amenities to residents and their loved ones. Some of these common amenities include community rooms, activities, health care, transportation, and an on-site dining hall.
5. Price 
One of the things you must consider is the cost. When a family member is in need of care, it's important that they have access to high-quality care at a cost that fits within their budget. 
To find the best care for your loved one, you must first determine what type of care they will be receiving. Having a high-quality plan at affordable rates is key to finding the best care for your loved one. This means that there is a possibility that you may need to go without coverage for some years.
If you are located in Prosper or nearby then check out memory care homes near you for your loved ones. They are specialized in offering security, comfort, and variety that older ones need. These homes provide socialization and enrichment opportunities for your loved ones.